Memorials – Designed by Artists – Built By Craftsmen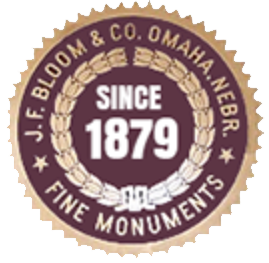 OVER ONE HUNDRED YEARS – over a century ago, takes us back to pioneer days – a fitting time for the founding of a successful business! Into this setting at Red Oak, Iowa, came John F. Bloom, a young immigrant full of hope for the future. In 1879 the passing of a friend brought to this young stone0cutter the opportunity of making the grave with a suitable memorial. Soon others, inspired by this example of his work came to him with requests for similar stones.
So started the memorial business of J.F. Bloom and Company. Orders were obtained in the daytime – prospective buyers were visited on horseback and shown tintype reproductions of monuments from which to make their selections. Evenings were given over to engraving the stones. Business grew. Soon a room was rented and a small display of headstones put up where customers could more conveniently make a selection. Deliveries were made by horse and wagon when weather permitted.
By 1897, realizing that a greater volume of business could be done in a larger city, the business was moved to Council Bluffs, Iowa, then three years later to Omaha. With business increasing, Alvin F. and J. Roy joined their father in the earl 1900's. In 1910 a spacious display room and office building was erected at the northwest corner of 17th & Cuming Streets. As design and proportions began to play a more important part in selection of memorials, a design department was added 1912. Many lovely memorials in cemeteries of Omaha and the Midwest have been created by this design department.
After the death of senior Mr. Bloom in 1918 the sons continued the same policy of friendly services, high quality, and value which had meant success from the beginning. Due to the advantageous location in Omaha and increased business, larger shop facilities became necessary. In 1927 the factory at 20th & Ames Avenue was erected. With railroad trackage into the building, a 20 ton traveling crane, and the largest safety features, J.F. Bloom & Co. became the largest manufacturer of memorials in the area. Office and display space were added next door to the plant in 1941. This location has since that time been the headquarters of the company. However, with the growth of the greater Omaha urban area, a Westside Sale and display office just south of 90th & Maple (no longer in existence). The company was now a third generation family business under the guidance of a son-in-law of Alvin F. Bloom.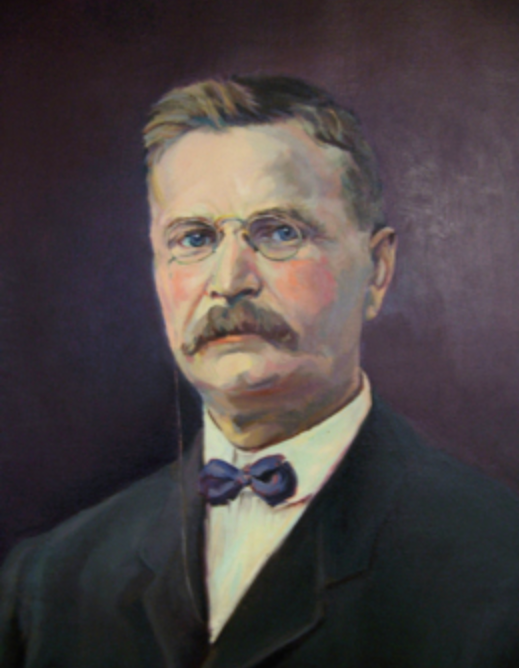 The Bloom Guarantee
We guarantee that the quality of the granite has not been changed or altered in any respect or manner by the processes of manufacture; and that no artificial coloring or fictitious means whatsoever have been employed to obtain the finished surfaces of said memorial.
J.F. Bloom and Company further guarantees that every memorial we have crafted regardless of size, is guaranteed against any defects in workmanship or material. This, plus expert craftmanship, modern facilities, and machinery, and Bloom's reputation, assures you of complete satisfaction.